Wish to receive
the Qualia25 brochure?
Follow us on Social Media
AN ICON OF STYLE AND SPEED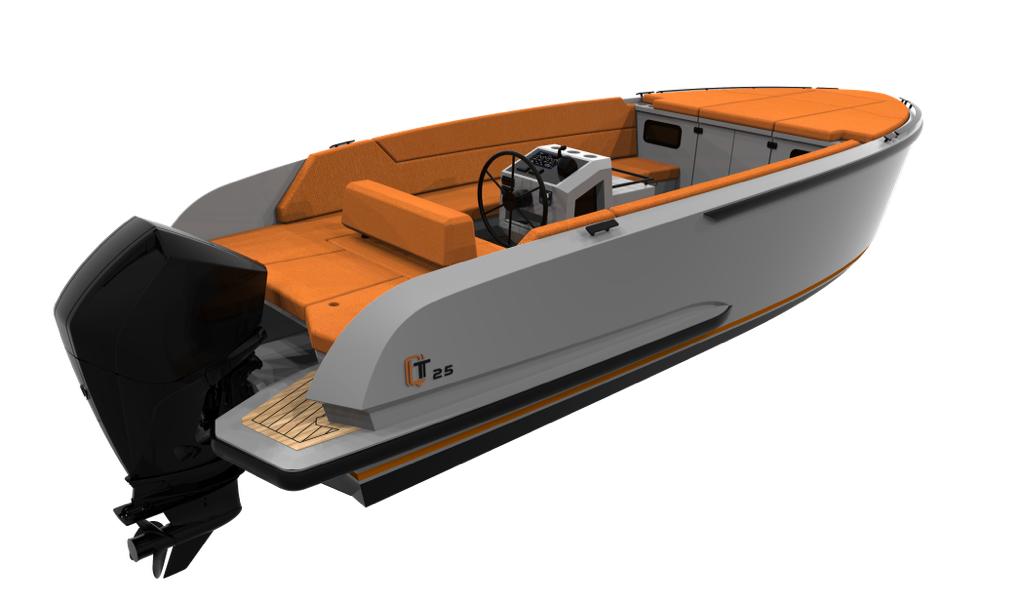 Version with Outboard motor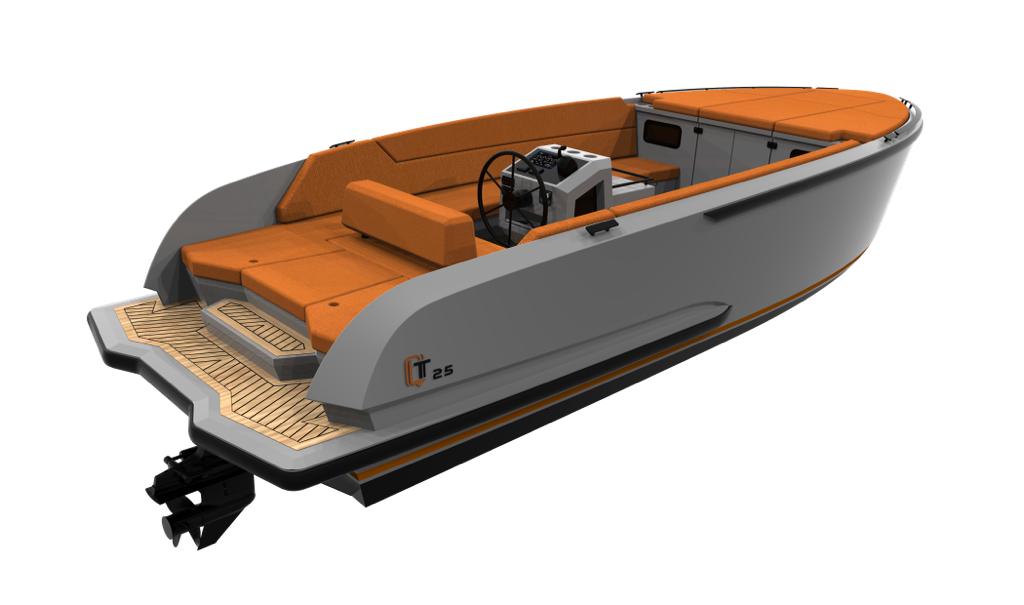 Version with Inboard motor
The Qualia25 is an interesting fast sailing aluminum tender with a super sleek design.
The robust hull was built with an eye for ease of use, versatility and design.
The ultimate feeling on open water, but also peace and relaxation on canals.
COMFORTABLE AND LUXURIOUS SAILING PLEASURE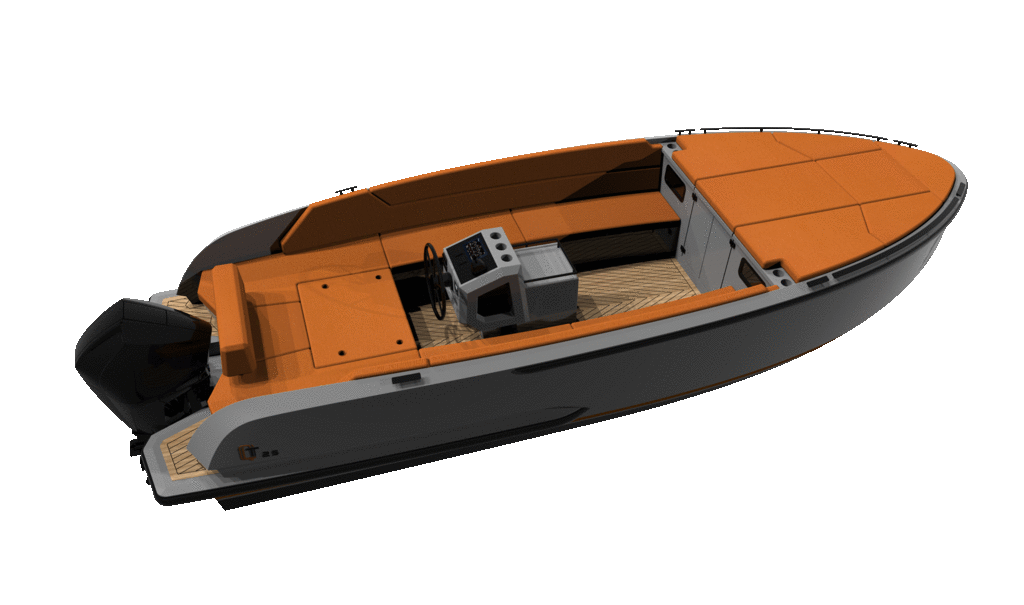 A day on the water always leaves you wanting more.
With the Qualia25, this adventure doesn't stop when the sun goes down.
Thanks to the adjustable backrest, the captain's domain changes in no time from sporty, relaxed to lounge.
All cushions can be stored on board easily.
Just fill the fridge, put your  music on and it's sailing in no time!
SEAWORTHY, FAST AND MANEUVERABLE
ROBUST AND SUITABLE FOR MULTIPLE-DAY ADVENTURES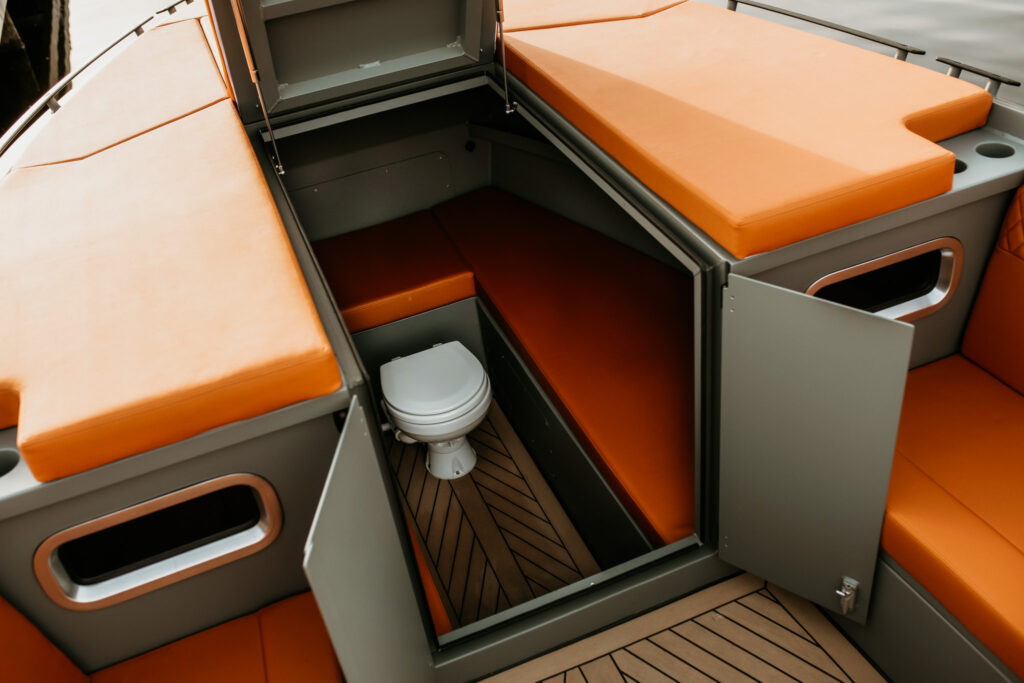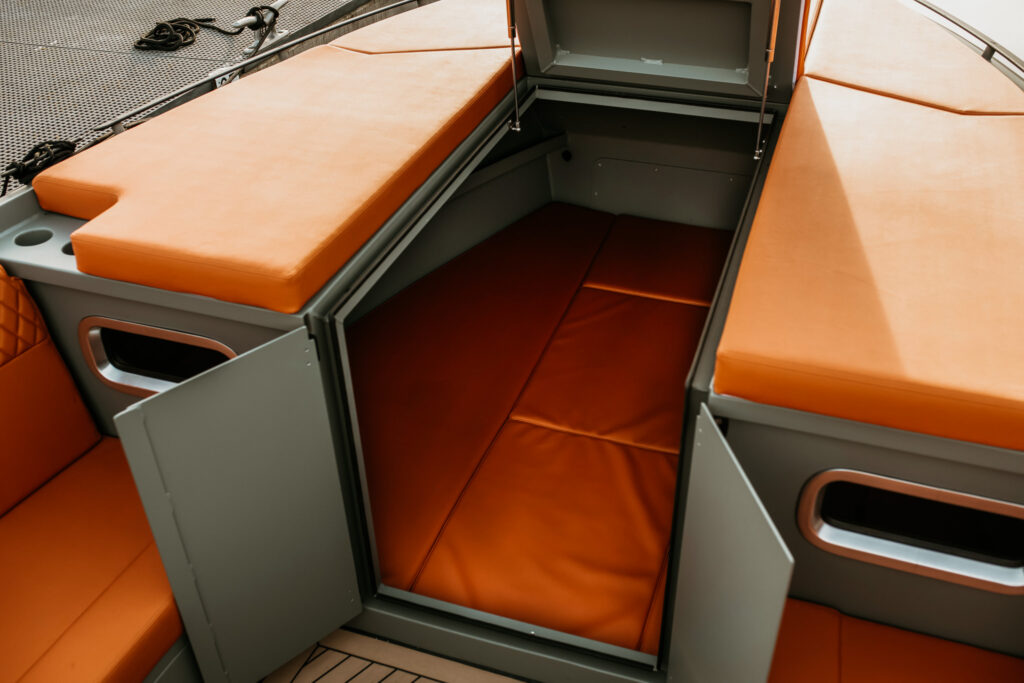 The spacious cockpit of the Qualia25 provides plenty of living space, in combination with the
V-shaped hull, this results in the ultimate sailing experience.
A robust tender with double sundeck and cabin where convenience and comfort merge.
A BEAUTIFULLY UNIQUE LINED STYLISH TENDER BUILT IN ALUMINUM
The Qualia25 is made of 5083 seaworthy aluminum, an ideal and low-maintenance material.
This material is super strong and lightweight.

The solid construction and the fast underwater hull ensures that the Qualia25 has very good sailing characteristics.

And of course the fascinating design of the hull is not to be missed.
The deck contains large outflow holes making it self-draining.
No worries about water in the Qualia25!